One of the most important things a teen can do is learn and continue learning, even outside school. Staying curious and keeping your mind active is essential to living a happy and productive life. This is because some of the most memorable learning experiences can be had outside the traditional classroom setting. There are many opportunities for learning available in the world if only you open your mind to them. Here are ways you can learn during your summer break:
Take Online Courses
Many reputable websites offer free or low-cost online courses on various topics. You can also find online courses tailored to your specific interests or needs. Whether you're interested in learning more about history, cooking, gardening, carpentry, or any other topic, there's likely an online course for you.
Online courses offer benefits, allowing you to learn at your own pace and at home. You can also access them anywhere there's an internet connection. This makes it easy to fit learning into your schedule even if you're busy with other commitments. Additionally, many online courses offer interactive features that make learning fun and engaging, making you more likely to retain what you learn.
Attend Summer Camps
Summer camps are popular among many children and teens because they offer a fun and exciting way to spend the summer. It provides a chance for you to meet new friends and make lasting memories. Here are some camps you can attend this summer:
Dance Camp
If you're interested in performing arts, dance camps are a great way to stay fit and improve your skills. This enables you to train with other dancers and learn from expert instructors about different dance styles, how to properly execute steps on beat, and how to put on a great performance. You can maximize this opportunity by signing up for a summer dance camp that will challenge you and help you grow. Likewise, having the stage to hone your talents will help you develop your own choreography skills and improve your confidence as a performer.
Outdoor Camp
Outdoor camps are a great way to spend the summer. They offer various activities, such as hiking, fishing, and swimming. This would allow you an opportunity to explore the natural world and learn about its many wonders. Additionally, outdoor camps provide opportunities for team-building and problem-solving, which can be valuable skills in adulthood. These camps are typically located in scenic areas, so you'll enjoy the beautiful surroundings and learn to appreciate nature.
Sports Camp
If you're looking for a summer camp that will keep you active and engaged, look no further than sports camps. These camps allow participants to learn and improve their skills in various sports. They also provide a social environment where you can make new friends, meet new coaches, and have a great time. In addition to improving your physical fitness, sports camps can also help you develop teamwork skills and learn how to win and lose gracefully. This will help you stay active and have fun while preparing for future athletic success.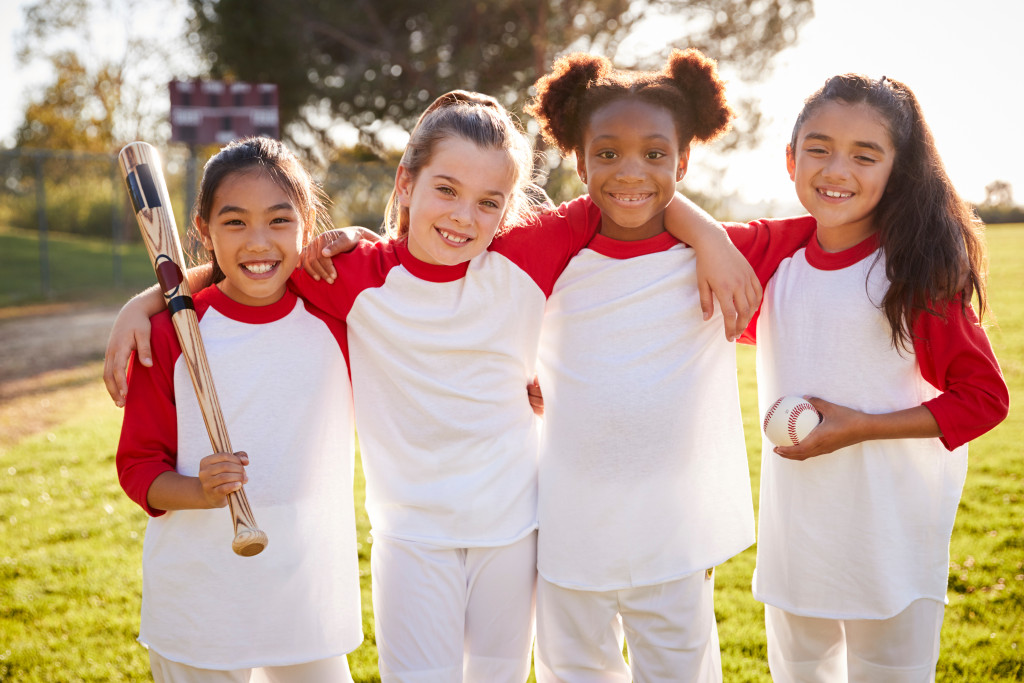 Become a Volunteer
Volunteering provides opportunities for personal growth and development. It helps you to learn new skills, make new friends, and give back to your community. Additionally, volunteering can help you build a strong resume and network of contacts. If you're looking for a way to give back this summer, consider becoming a volunteer.
There are many types of volunteer opportunities available. You can choose one that matches your interests and skills. For example, if you're interested in animals, you could volunteer at a local animal shelter. If you're good with computers, you could volunteer to help with tech support for a non-profit organization. There are also many opportunities to volunteer overseas. This can be a great way to explore a new country and make a difference.
Discover New Hobbies
One of the best ways to learn a new hobby is to find a teacher or mentor who can help you progress. This can be someone who is an expert in the hobby, or just someone who is willing to help and give you pointers. If you don't know anyone who can teach you, there are many online resources that can help. You can also explore the internet. There are countless websites and forums where people discuss their hobbies and share tips and advice. This can be a great way to learn more about a hobby before you try it out yourself. You can also find online tutorials that can help you get started.
Balancing between having fun and learning can be difficult, but finding a way to do both is important. Fun is essential for keeping your motivation high, while learning can help you achieve your goals. The key is to find a balance that works for you – something that allows you to have fun but still take your education seriously.