College is often a daunting experience. While the number of students attending college has steadily increased in the past decade, the challenges have become even bigger. Today, you will find parents often wondering if they can still afford to send their kids to school. Some are also worried about the quality of education their kids will get if they do not attend one of the country's top-notch colleges and universities.
Such fears are linked to the rising costs of college tuition and the gap between generations. Can professors, who were trained in the 1960s and 1970s, still cope with school's digital demands today? Is there truth to students being more learned and skillful now? Should the curriculum change? One of your focuses should be to prepare yourself for college by engaging in activities that will hone your hard and soft skills. How can that happen?
Challenge Yourself
If you genuinely want to ready yourself for college, you can take International Baccalaureate (IB) or Advanced Placement (AP) courses. These are more challenging than regular high school courses, so the former can better prepare you for the next step in your academic life. Many think that IB courses are similar to basic college classes. Aside from taking IB courses, you can also sit in on some classes at a nearby college. This will open up your eyes to the rigorous workload of college.
It is not enough to simply have good grades in high school. The college of your choice should also see your willingness to take risks and face challenges. It is better to take more challenging courses than easier ones.
Take a Gap Year
Some students decide to take a gap year between graduating from high school and attending college. You can spend a year volunteering in the local community or travelling abroad and experiencing as much of the world as you can. Travelling, in particular, opens you up to different cultures, people, traditions, and beliefs. You will gain a lot by interacting with different people. You will also see the world in a new light.
Volunteer in the Community
Choose a local non-government organization where you can volunteer during your summer break. Make sure that the organization advocates for a cause that is truly close to your heart or will help you gain a better understanding of the college course you want to take. If you like to be in the environmental field, then join Greenpeace or Save the Ocean.
You can also apply for an internship program offered by companies. Here, you will learn about the industry you plan to join and how to deal with different people: clients, coworkers, superiors, and subordinates. You should also take this time to expand your network. Who knows, somebody from that network will give you a chance once you graduate from college?
Start Early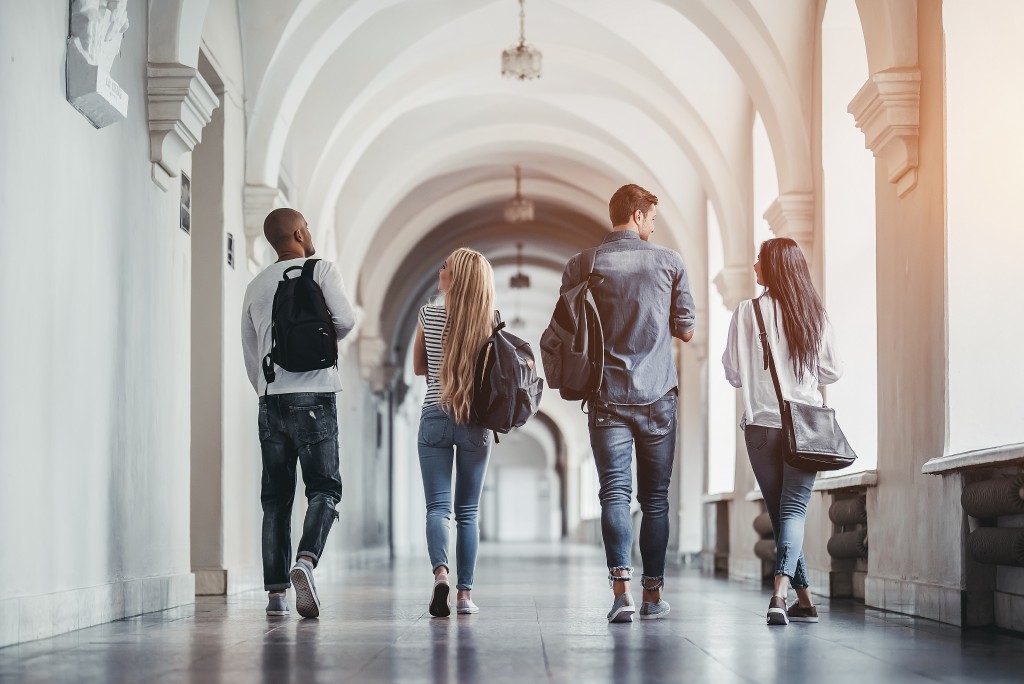 Prepare for college entrance exams at least two years before you enter as a freshman. What are the requirements? How can you get a scholarship? What will impress the admissions department? What are they looking for? Should you add to your extracurricular activities? You can start taking pre-tests so that you will be well-prepared for the actual ones.
It will also help if you have a video resume. Think Legally Blonde. It sounded funny at the time, but impressing the college admission departments usually means going the extra mile. Make sure that you sound confident and assured of where you want to go in your life.
Hone Your Study Skills
High school is the best time to hone your study habits. While the workload can be as rigorous as college, high school presents a lot of opportunities to develop your time management and study skills. For example, make it a point to keep a calendar where you can see your to-do tasks for the rest of the month. This way, you can plan when you will study, finish the assignments, submit them on time, and hang out with your friends.
No matter how much you prepare for your college entrance exam, not having the right study habits in college will make life harder. Imagine preparing for a fight the day before when it takes years for the likes of Floyd Mayweather to achieve the stamina and strength he has. Hone your skills in studying as early as possible because it's the most reliable tool you will bring to college.
Choosing the right college for you is more than picking a rolled-up piece of paper from the jar. This is your future. But aside from choosing the right college or university for you, make sure that you're also the right person for the institution by preparing for it as early and as efficiently as you can.